Regular price
$199.00 USD
Regular price
Sale price
$199.00 USD
Unit price
per
Sale
Sold out
Blemished Graflex 3 Cell
Quality manufactured using the same methods and materials as The Folmer Graflex Corp and Graflex Inc in the 1920s - 1940s, this flashgun features the details of its vintage counterpart.  This item is fully licensed, trademarked and stamped GRAFLEX®.  Complete your project, whether it be the base of your movie prop replica, an illuminated saber or as a working flashgun for your Graflex camera.  Accepts original vintage Graflex parts and modern blade holders and accessories made for a vintage.
Why Blemished?
To maintain the highest quality of our flagship Standard and Elite versions of our Graflex 3 Cell, we set aside parts that are slightly blemished.  Over the course of several batches, we are able to build these into blemished versions available for a limited time.  Blemishes are mostly slight and may include small nicks, light scratches, the occasional small impression and slight plating imperfections.  Given all of this, the product appears new and is in better condition and shape than 95% of vintages on the market.  Photos shown on this listing show examples of the blemishes possible.
What is Included?
This version includes a non-functional flash replica insert already installed.  Instead of providing a hollow solution like we have in the past, we're providing a durable fill-in component that looks the part.  This allows you to decide later if you want to fit it with camera flash internals or a blade holder (not included).  All other parts are functional, aside from the glass eye represented as a thumbscrew.  The bottom tube may arrive stamped GRAFLEX (version is chosen randomly) or blank, and most of the clamps in our lot are also stamped GRAFLEX.  Note that some are shipped with a blank Clamp.

VERY LIMITED STOCK - This product is in stock, pre-packaged and ready to ship.  This specific product is only available for a limited time.  Our next expected stock replenishment of blemished parts will be after August 2023.  If you are looking for a deal on a TGS Graflex, this is the time while supplies last.
Imperfection is Built into the Design
Vintage Graflex flashes vary greatly in their dimensions from part to part, and our replica will vary slightly from part to part.  The Graflex Shop is committed to building our replica within reasonable tolerances of an original, if not better.  This version still abides by this quality statement, with just a few minor blemishes.
Please note that purchase of this item fulfills the customer's agreement to our Terms and Conditions and Warranty Return agreements listed on this website.  Be sure you are aware of all of the conditions of each document before placing an order.
Shipping & Returns

Unless otherwise stated in the product description, all items process and ship 1-5 business days after the order is placed.

Please view our Refund Policy for more information on returns.
Share
View full details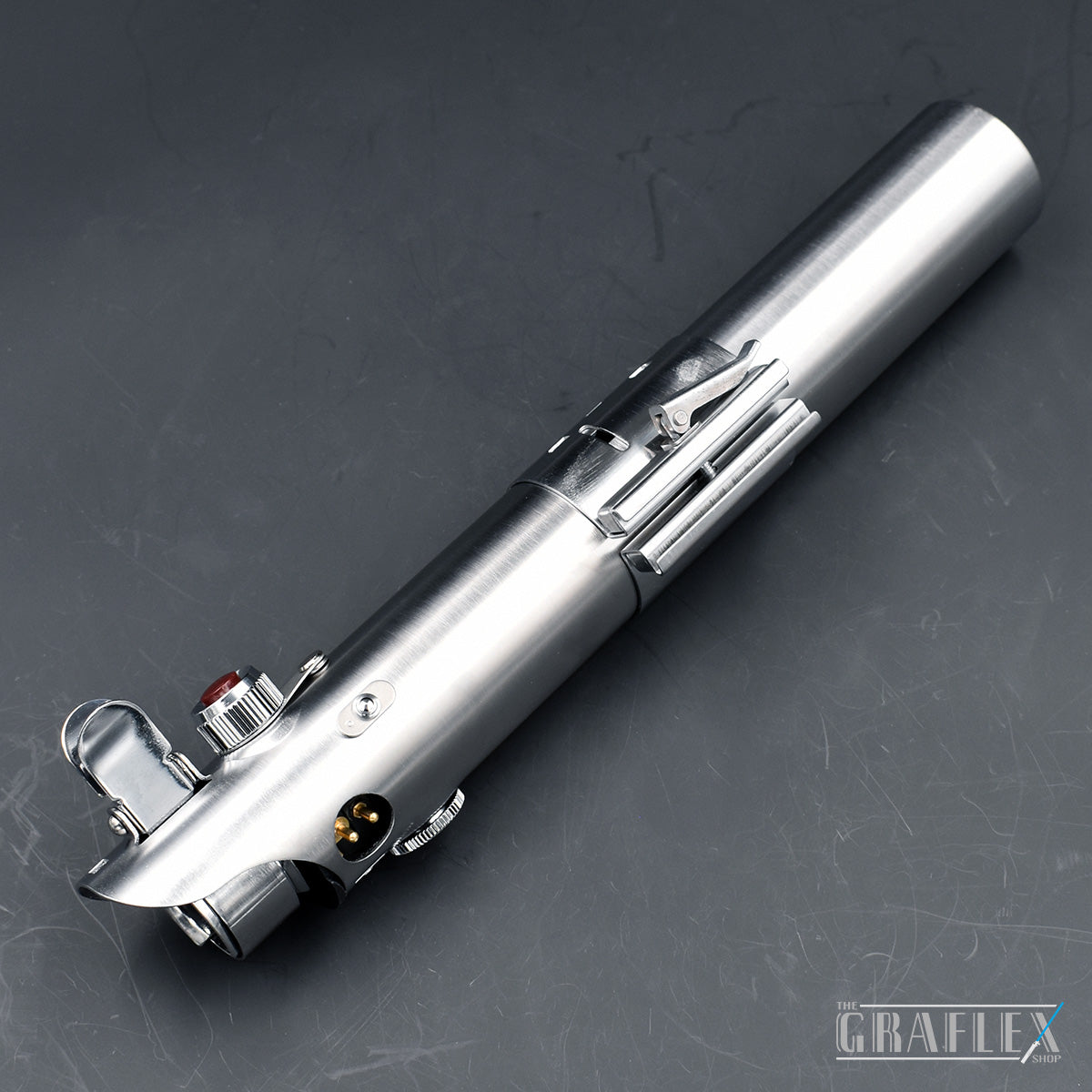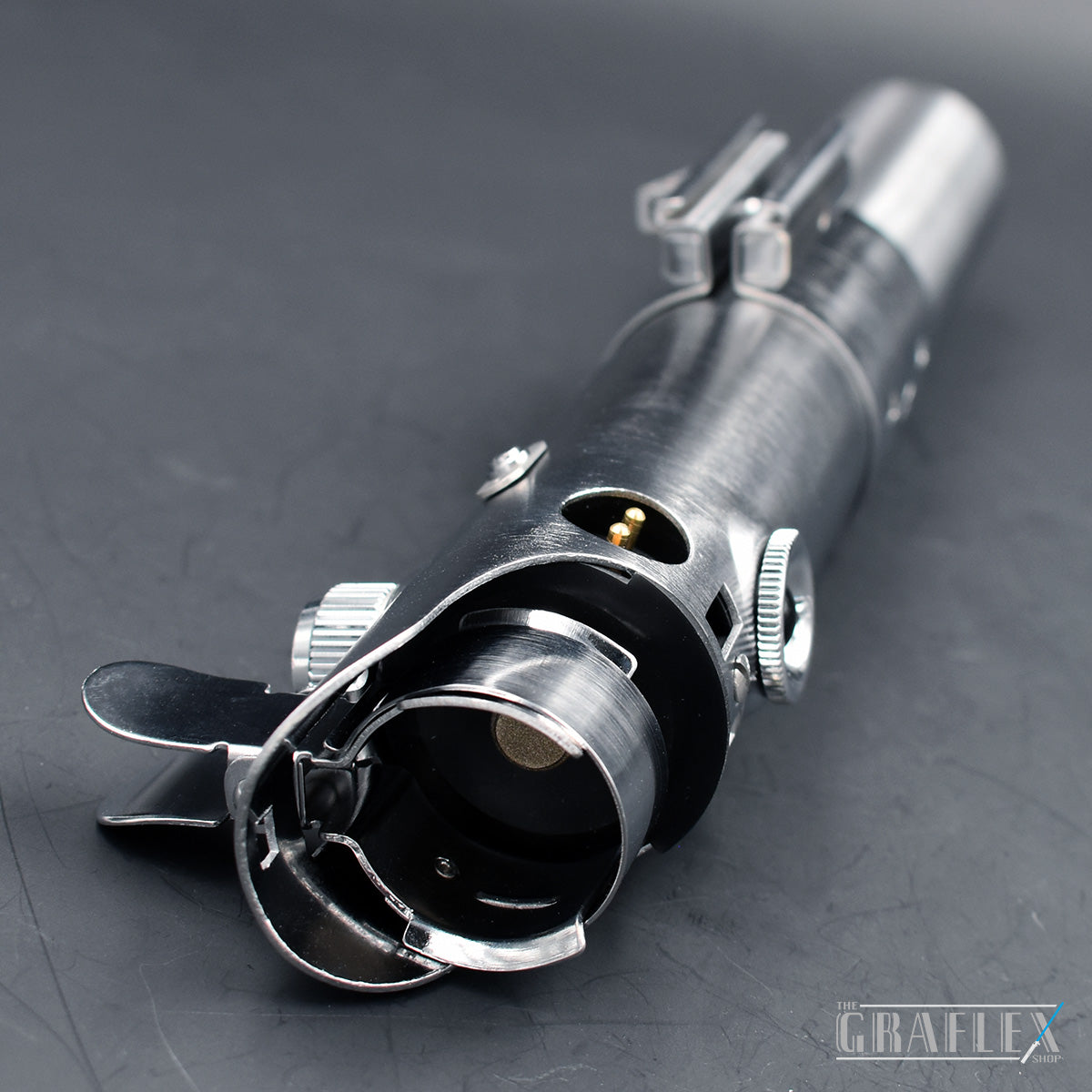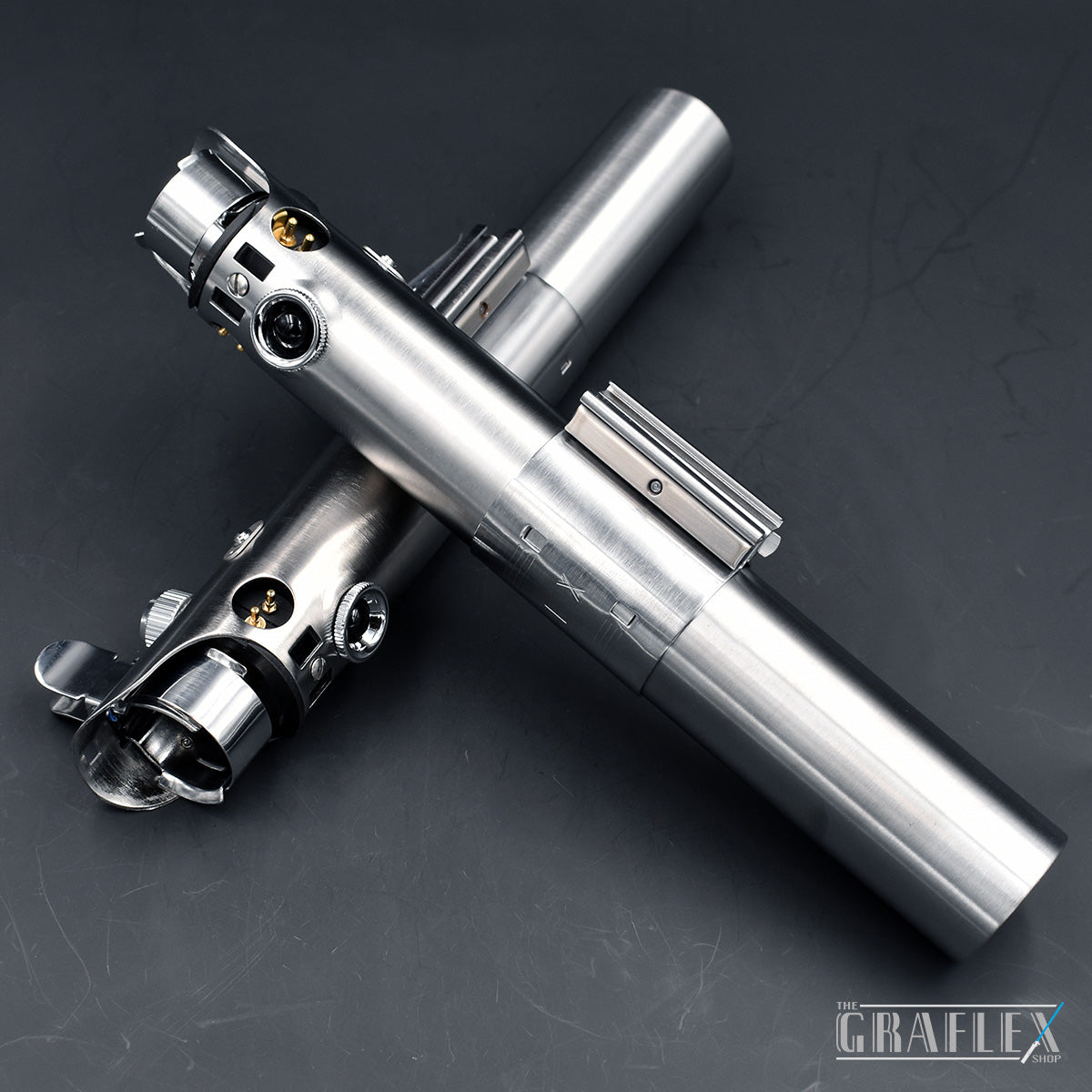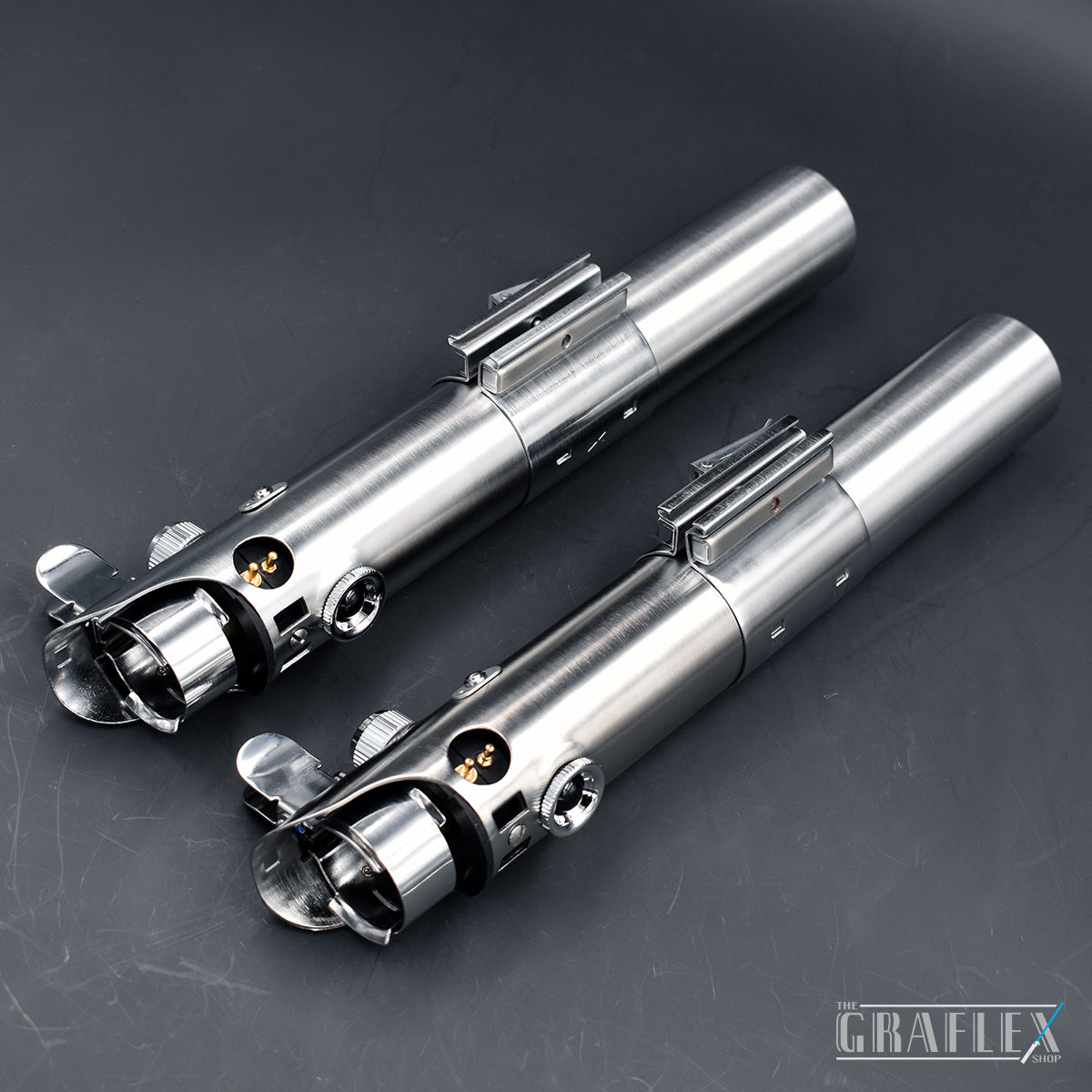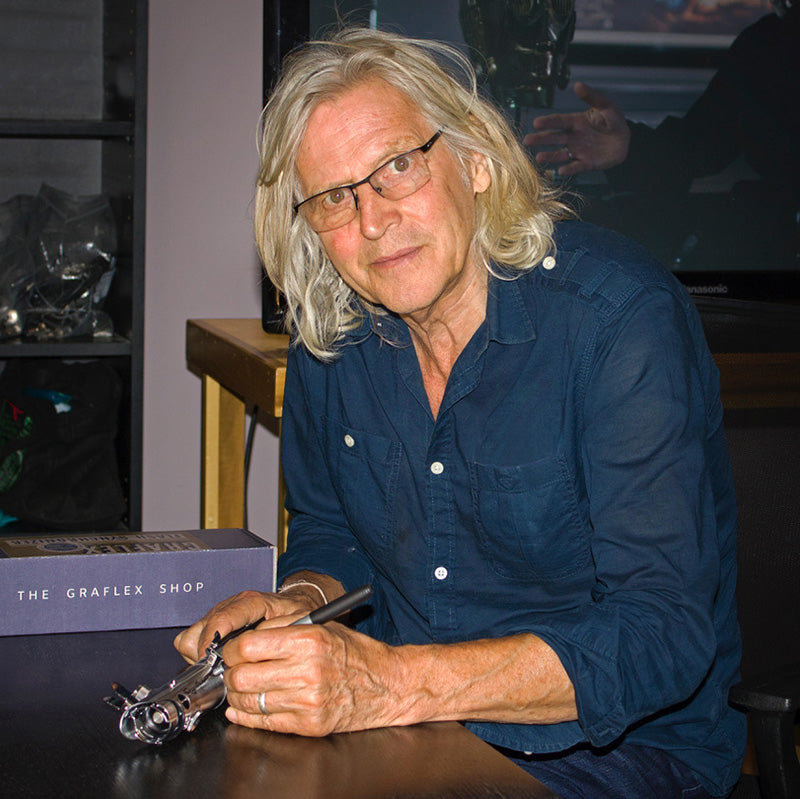 Roger Christian Approved
When the Academy Award winning set decorator of Star Wars (1977) first saw our Graflex flashgun, he initially thought it was one manufactured back before the 1950s. He was astonished by the detail and the quality of what he was holding.
The GRAFLEX® is featured in Christian's Galaxy Built On Hope (2022). You can find more information here.
Hassle-Free Exchanges

No worrying about replacing an item. If you have any issues, feel free to contact us and we will always resolve it! We are dedicated to customer satisfaction and product quality!