Regular price
Sale price
$50.00 USD
Unit price
per
Sale
Sold out
Decorating a sci-fi room or working on your own custom props?  Let our loss be your gain!
This product is 8oz of random scrap, non-conforming or obsolete (old-Gen) TGS parts ready to ship to your part of the galaxy!  Some of the parts include rejected clamps, bunny ears, buttons, blade holders, kobold d-rings and other various small parts.  Materials range from brass, steel and aluminum.  Some parts are nickel or chrome plated.  Note that these parts did not even qualify for use in our blemished product listings due to function or finish.  Parts are selected randomly and we will do our best to deliver a mix of parts at the given weight.
The amount charged per 8oz simply pays for the packaging material, the shipping box and covers payment fees it is contained in.
Ships within 1-5 business days.  The product is SOLD AS-IS without any eligibility for a return or refund.

Shipping & Returns

Unless otherwise stated in the product description, all items process and ship 1-5 business days after the order is placed.

Please view our Refund Policy for more information on returns.
Share
View full details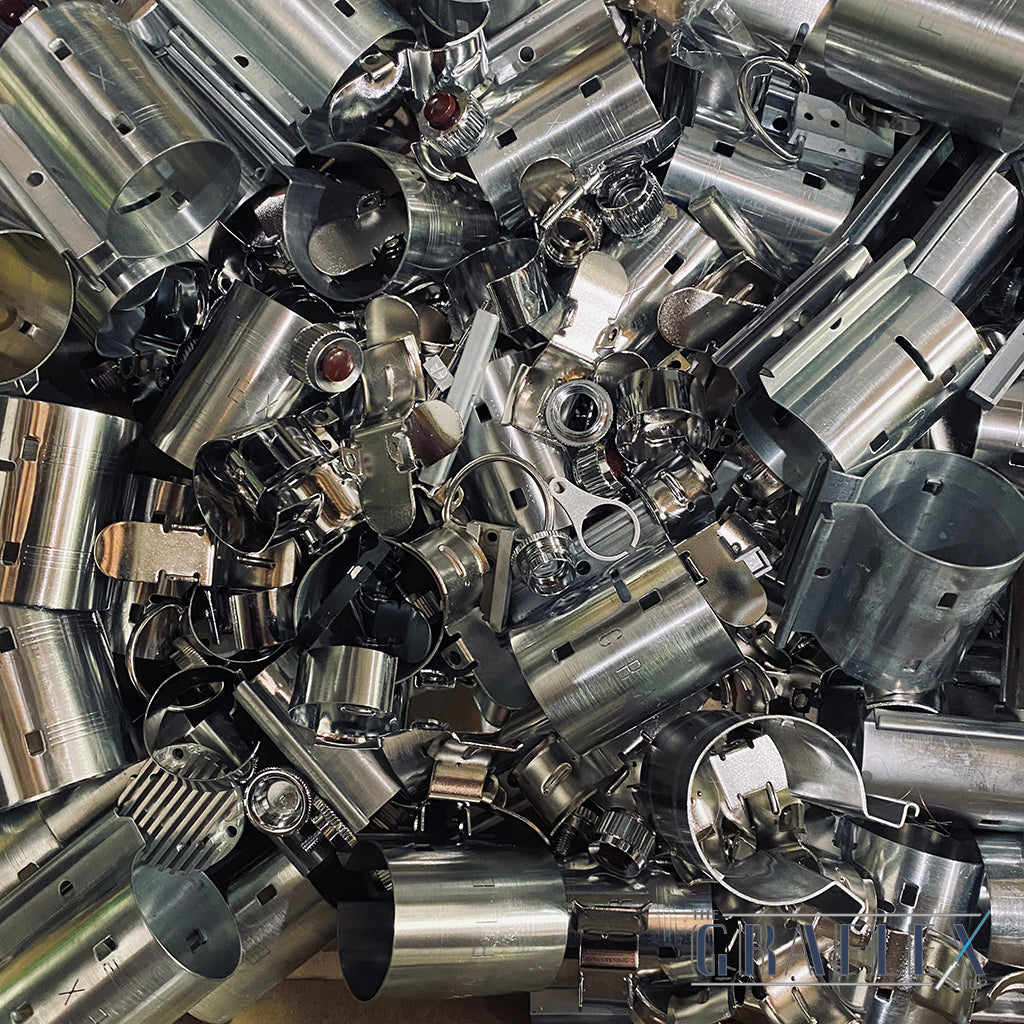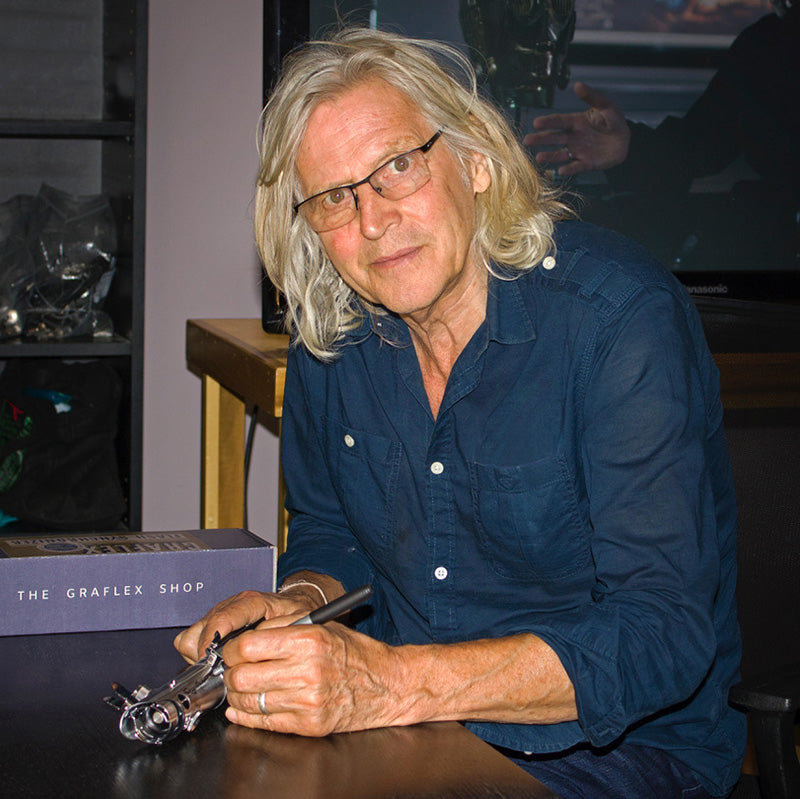 Roger Christian Approved
When the Academy Award winning set decorator of Star Wars (1977) first saw our Graflex flashgun, he initially thought it was one manufactured back before the 1950s. He was astonished by the detail and the quality of what he was holding.
The GRAFLEX® is featured in Christian's Galaxy Built On Hope (2022). You can find more information here.
Hassle-Free Exchanges

No worrying about replacing an item. If you have any issues, feel free to contact us and we will always resolve it! We are dedicated to customer satisfaction and product quality!